Personalized Bottle Opener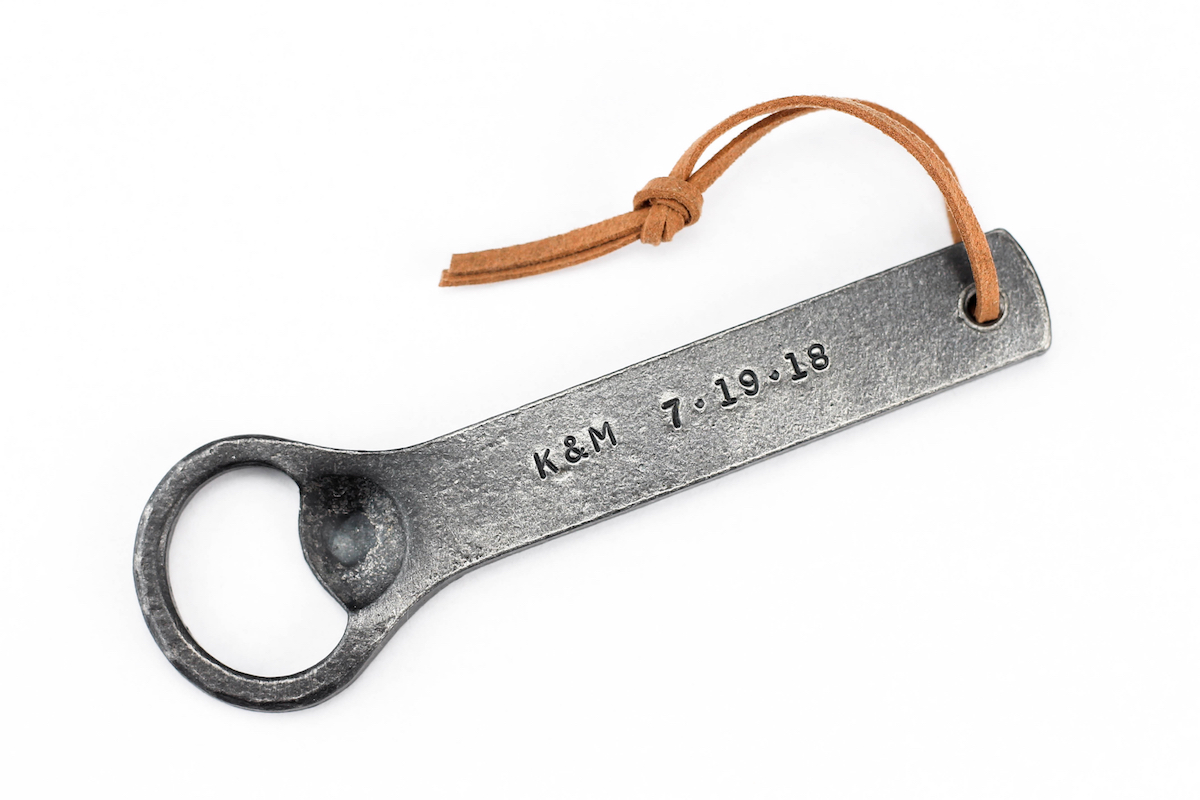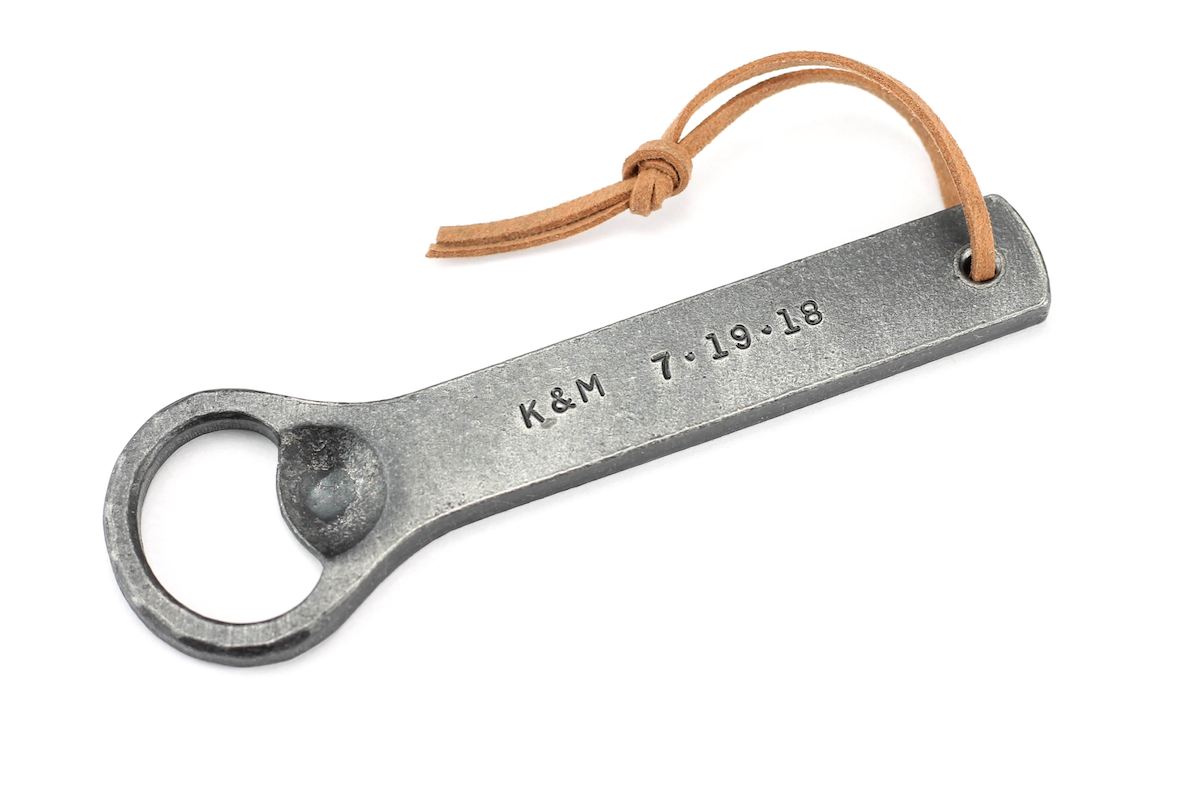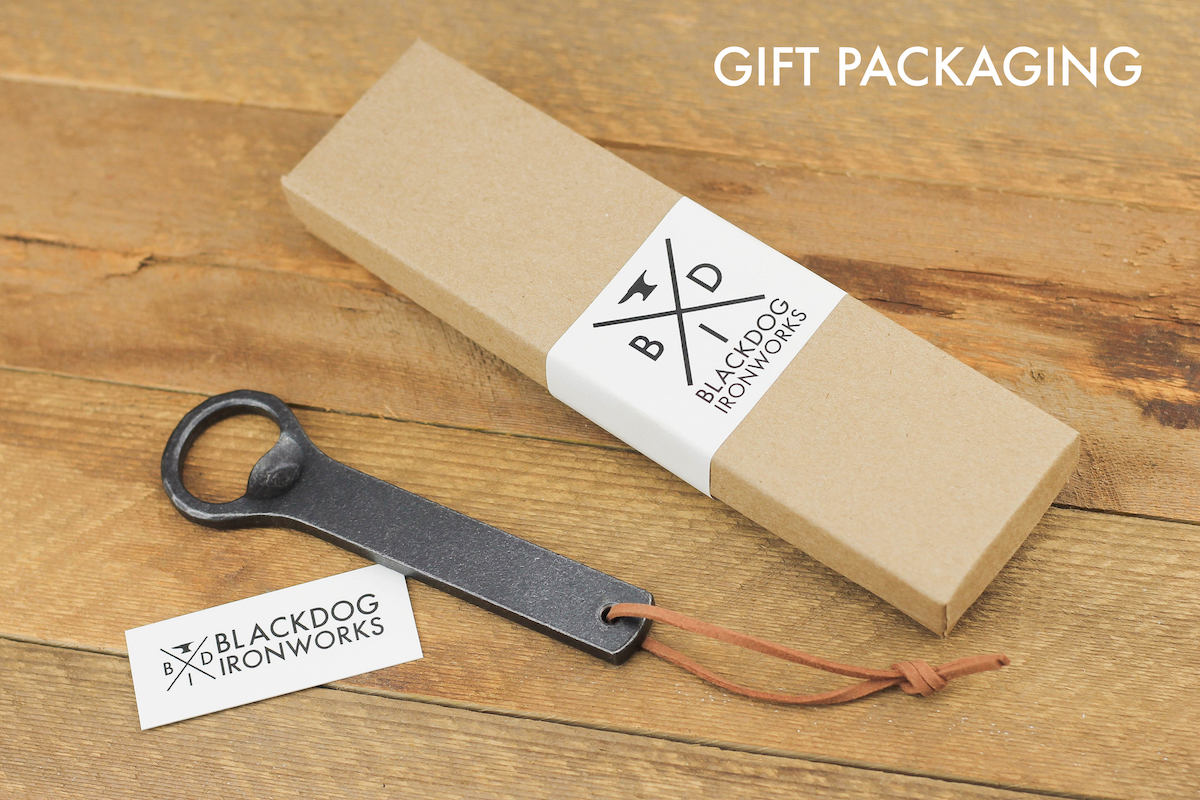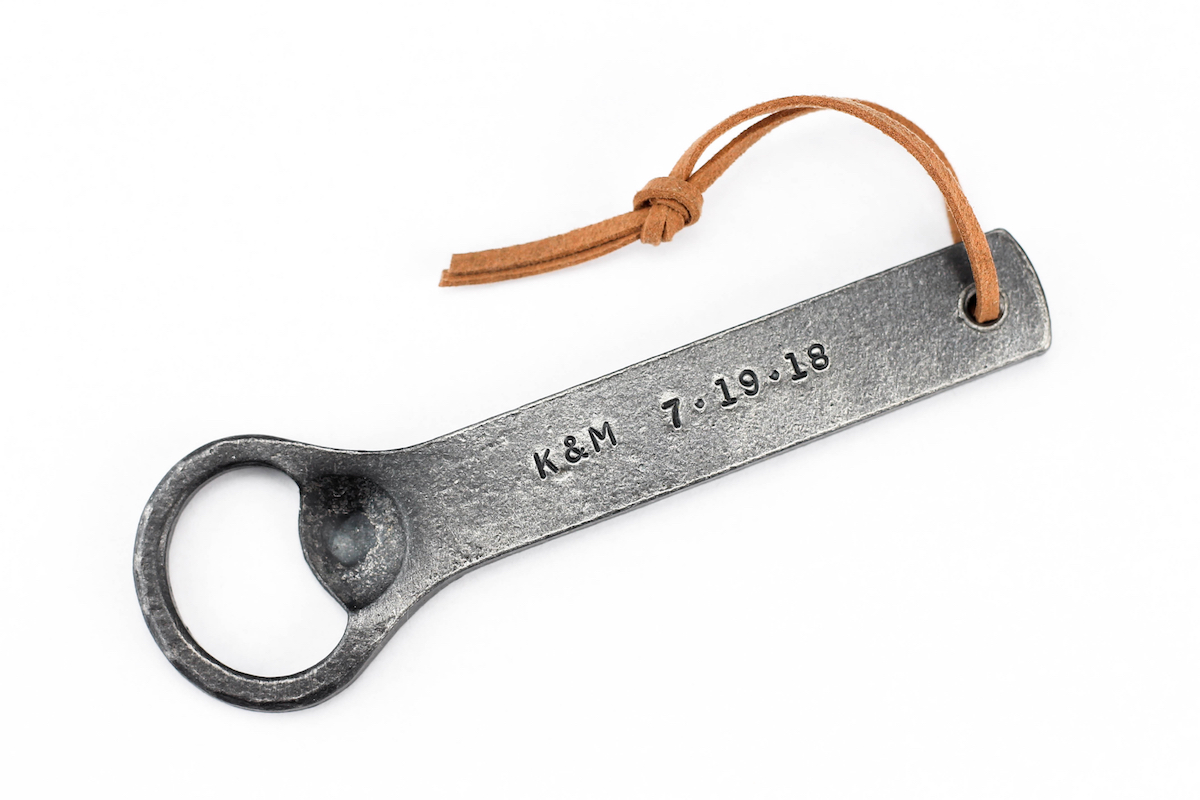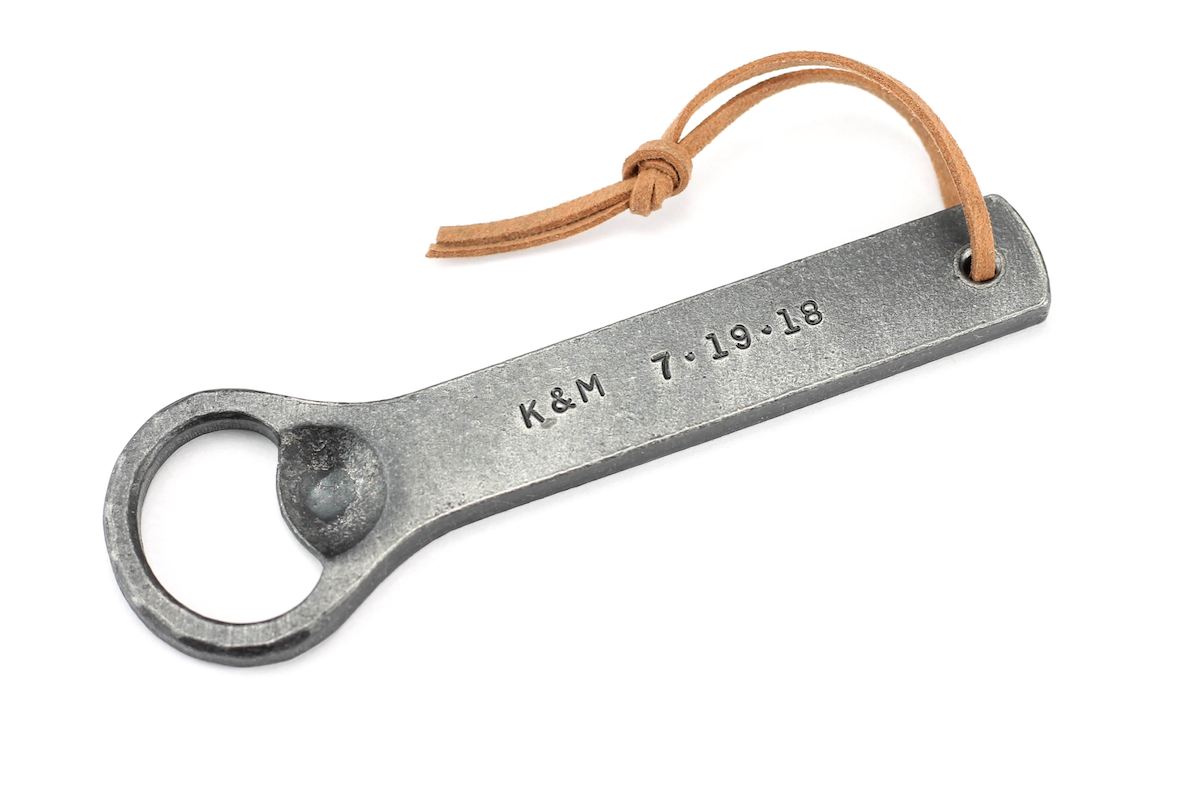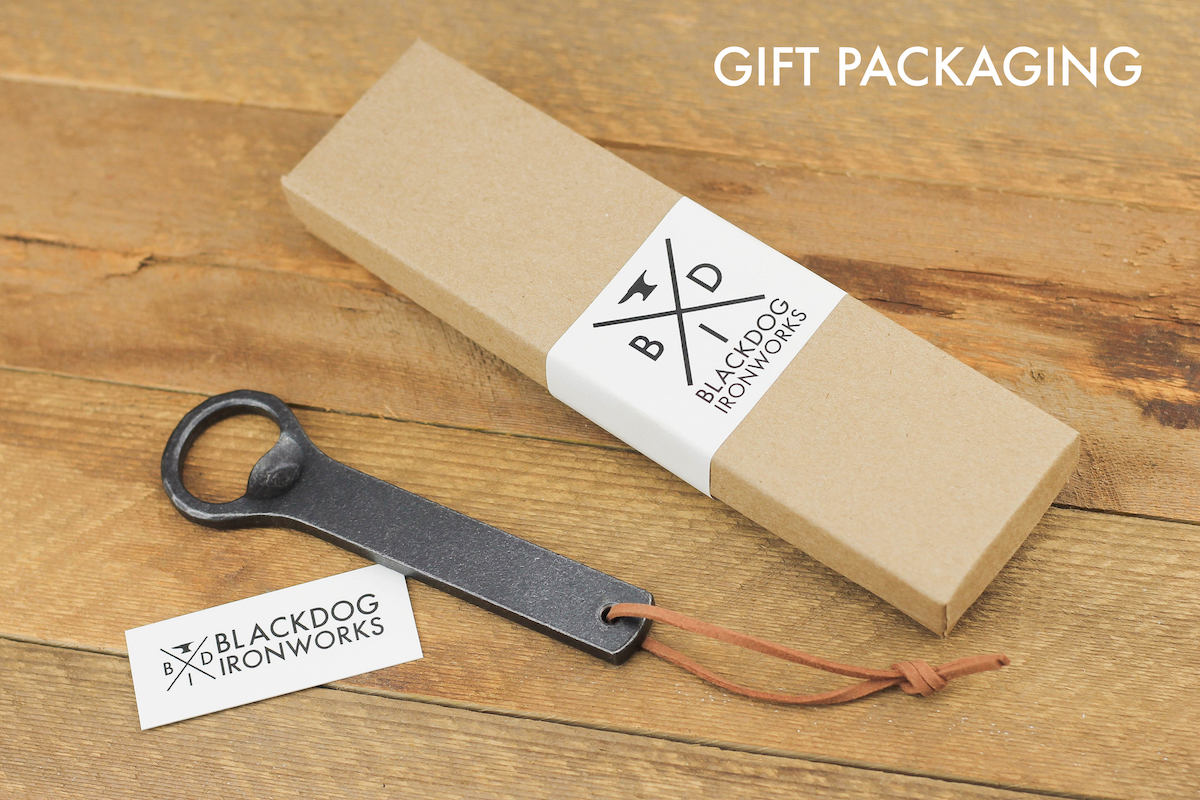 Personalized Bottle Opener
This rugged bottle opener is hand forged in Maine using traditional blacksmithing techniques. It's heavy in the hand, and shows the tell tale signs of a true hand crafted product. It's a perfect gift for the beer lover in your life... or, lets be honest, the beer lover in you. Great as a stocking stuffer, Fathers Day gift, or for groomsmen!
Gift Packaging (+$3.50 per):
DETAILS:
• 5.25" Long
• Crafted from 3/4" x 1/4"" Solid Steel Bar
• Personalized with up to 40 numbers, letters (all capitals), ".", "•","♥" and "&".
***Personalizations can only include 20 characters on either side of the opener***
• Sealed with Beeswax
• Wire brushed finish
• Suede leather tassel
Have a look at our Facebook and Google Reviews!

TO ORDER:
Select which side of the opener you would like your personalization to be stamped on and the number of openers you would like in the menus to the left, then add them to your cart. You will be prompted to submit your desired personalizations for the selected openers. Personalizations can be front and back. 20 characters can fit on either side of the opener with 40 characters total. Personalizations can be different for each opener. Personalizations can ONLY include numbers, letters (all capitals), ".", "•","♥" and "&" as noted in the details above. If you would like a bullet point in your personalization (EXAMPLE: 3•17•18) You can copy and paste it from here or use the hotkey ALT(option) + 8 (MAC) or ALT + 7 (PC). Personalizations containing profane or derogatory language will not be accepted and may delay the completion of your order. If your personalizations are not clear you will be contacted via email for clarification.
We gladly accept returns, exchanges, and cancellations. Please read our Terms of Service.
Please allow up to 3 days for items to ship.
Because of the nature of blacksmithing, slight variations may occur between the item pictured and the item received.
NOT for outdoor use.